YETP Radio Drama
"A Moment to Fly II"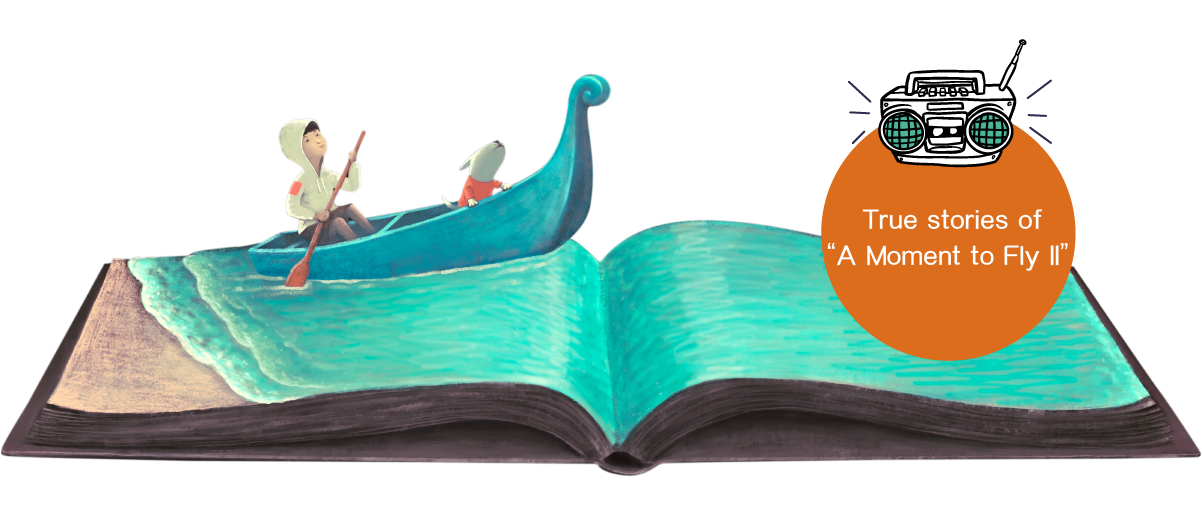 ---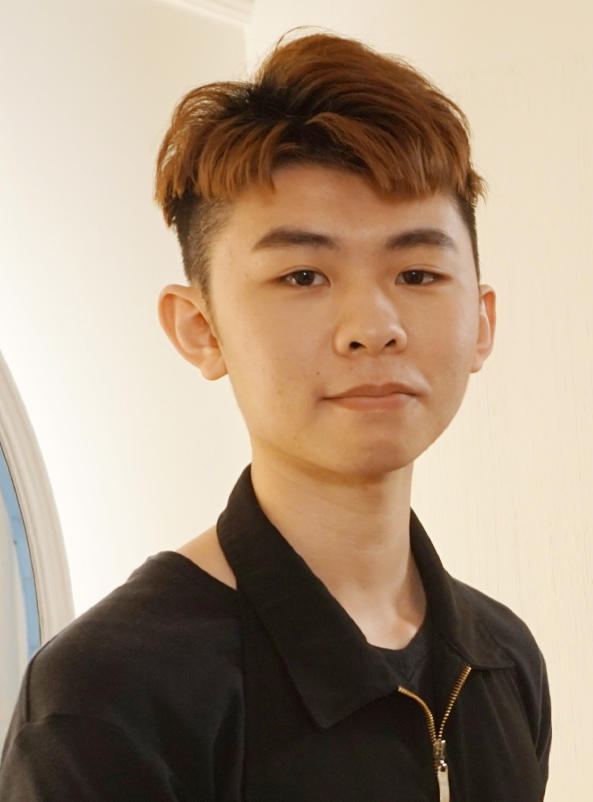 CHEUNG Yee Ho, Jack
On-the-job Training Post: Hair Stylist Assistant
Service Provider of the YETP: The Hong Kong Federation of Youth Groups
---
After leaving school, Jack was unsure about his future and career direction. Later, he joined the Youth Employment and Training Programme, and with the help and guidance of his case manager, he discovered that he was interested in jobs that were related to trends and styling. However, he was not confident about turning his interest into a career. His case manager then encouraged him to enrol in foundation courses on hairdressing, and he successfully joined a hair salon as an apprentice finally.
Initially, Jack was rather slow in learning and did not make a good start. Performing hair-washing tasks alone brought numerous setbacks to Jack, but he did not give up. Instead, he familiarised himself with all the steps seriously and learnt the knowledge and techniques of hair styling with a humble heart. His diligence and eagerness to learn were appreciated by his employer.
It is always difficult to get started on something new, but Jack has gradually improved his hair styling skills with continuous practice and passion to his job. Jack is determined to develop his career in the hair styling industry. He hopes to become a hair stylist with a stable customer base in the near future.
---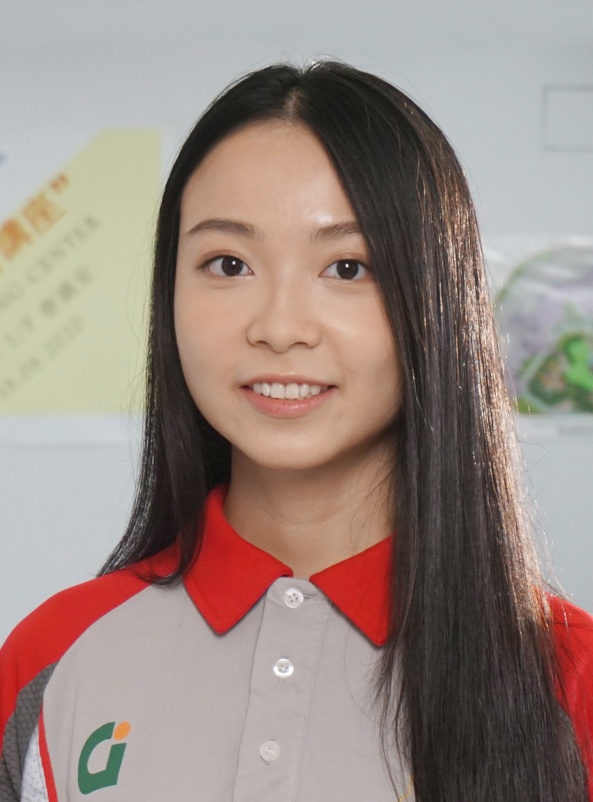 CHAN Chau Wa, Becky
On-the-job Training Post: Assistant Foreman Apprentice
Service Provider of the YETP: Vocational Training Council
---
Influenced by her family, Becky has had a keen interest in architecture since childhood. She enrolled in the "Project for Tradesman Trainees" co-organised by the Youth Employment and Training Programme and the Vocational Training Council in order to join the construction industry. Although she was undaunted by the working environment at construction sites and the scorching sun, the young and inexperienced Becky was a bit passive and not good with people when she first joined the trade.
After spending much effort in adapting to the working environment, Becky works well with other colleagues, workers, contractors and works supervisors, seeing improvements in interpersonal relationships. She has also become more proactive by facing up to difficulties with courage and doing her best to solve problems. She is even able to manage and handle the deployment and supervision of workers as well as the inspection of products on her own. After about a year as an on-site Assistant Foreman Apprentice, Becky was assigned to follow up and handle works-related documents. Thanks to her accumulated on-site experience and high adaptability, she was able to complete every task assigned by her superiors efficiently, thus earning commendation from her employer.
With her determination to pursue a long-term career in the construction industry, Becky is now having a more concrete goal of her future. Currently studying a full-time bachelor degree programme in civil engineering, Becky hopes to equip herself and become a civil engineer in the future.
---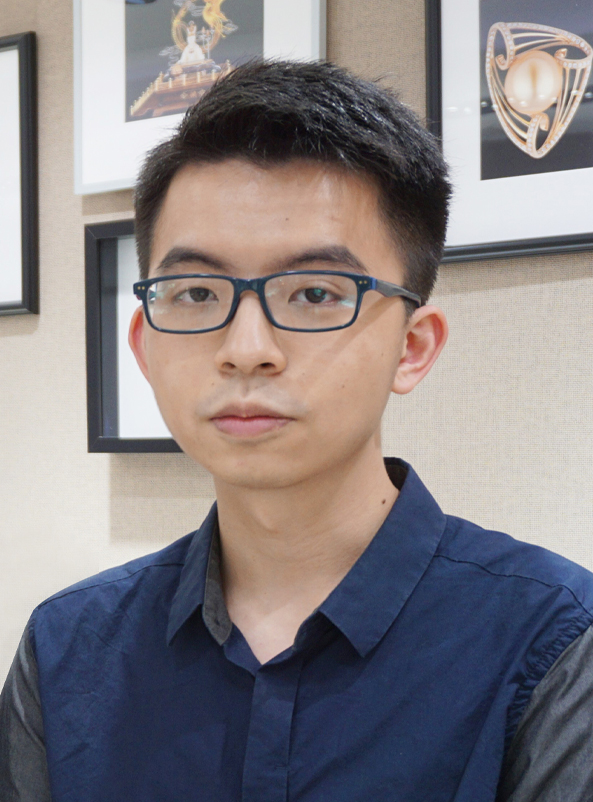 HO Chun Wing
On-the-job Training Post: Account Clerk
Service Provider of the YETP: The Salvation Army
---
Ho decided to spend time at home because he could not find a suitable job after graduation. Later, he joined the Youth Employment and Training Programme and worked for a jewellery company. His life was changed ever since.
At the beginning of employment, Ho was relatively introverted. However, with the on-the-job training and encouragement of the company, he gradually adapted to life at work. Ho was also proactive in improving his reticent personality so that the company began to understand his background and abilities. He gradually earned his colleagues' trust and appreciation, and can even independently manage the operation of the social platforms for the company's branches. In 2019, the SME Development Fund of the Trade and Industry Department and the Hong Kong Jewellers' and Goldsmiths' Association launched a Smart Learning Platform. Apart from offering online learning opportunities, it is also a platform for testing product and industry legislation knowledge of salespersons and other frontline staff of the jewellery industry. Ho has honed his skills through continuous learning and ultimately obtained the prestigious Best Performer 2019 award, which earned him much appreciation.
Ho's serious work attitude impressed his company, which then internally transferred Ho to work as an Operational Clerk so that he could explore work of different fields. Ho accepted the new challenge courageously, and continues to learn diligently in order to build self-confidence to overcome various difficulties in the workplace.
---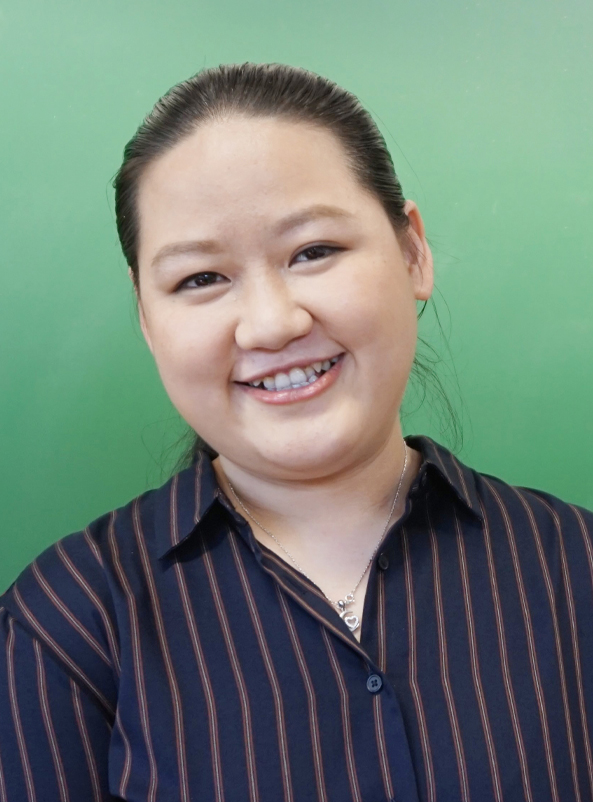 Gurung Karishma
On-the-job Training Post: Teaching Assistant
Service Provider of the YETP: Baptist Oi Kwan Social Service
---
Through the introduction by a relative, Karishma, a Nepali, joined the "Ethnic Minority (Kindergarten / Primary School) Teaching Assistant Programme" under the Youth Employment and Training Programme, and was eventually employed by a primary school as a Teaching Assistant.
Karishma's main duty was to provide primary students of different ethnic origins with appropriate support which included maintaining close contact with their parents and providing interpretation services occasionally with a view to establishing an effective communication channel between the parents and the school. At the beginning of her employment, Karishma's performance was a bit immature and she needed her colleagues to remind her and give her a helping hand to get the job done. Sometimes Karishma was unable to focus on her work. The lack of devotion and motivation for work resulted in low efficiency. Thanks to the prudent guidance of her case manager and mentor, Karishma began to grasp the scope of work for her post. She also learnt to be considerate to the feelings of other colleagues. There were gradual improvements and progression in various aspects of her work. Karishma started to build the proper image of a teacher. With a serious work attitude, Karishma took the initiative to help her colleagues and students solve their problems. Instead of being over-reliant on others, Karishma is now pragmatic and reliable. She is able to finish her work independently without the help of her colleagues, and actively uses her skills to contribute to the school.
Apart from her job at school, Karishma is concurrently studying a part-time associate degree programme in English in the hope of becoming a teacher to nurture the next generation in the future.
---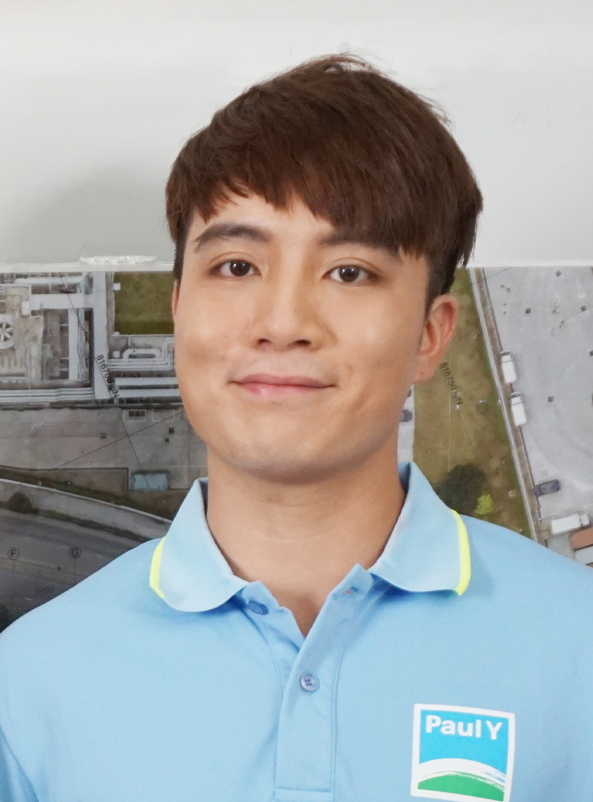 WONG Kong Chung, Rico
On-the-job Training Post: Technician Apprentice
Service Provider of the YETP: Vocational Training Council
---
Rico was once an air-conditioning technician. As he found the job did not suit him, he enrolled in the Programme of Fashion Branding and Buying in the hope of switching to other industries. But still he lacked direction about his life and career path. Introduced by a friend later, Rico got to know about the Youth Employment and Training Programme (YETP) and became a Technician Apprentice by participating in the "Project for Tradesman Trainees" jointly organised by the YETP and the Vocational Training Council.
Rico changed a lot through the on-the-job training of the YETP. He acquired not only the engineering-related expertise, but also the skills of communicating with frontline workers, foremen and contractors. He took the initiative to solve problems and rectify mistakes once they emerged. His proactive work attitude earned him the respect of others and the appreciation of his employer. As the scope of engineering is wide, Rico can discover new things every day and is full of enthusiasm, dedication and enjoyment at work.
To steadily develop his career continuously, Rico is studying a higher diploma programme in civil engineering. He plans to pursue further studies after graduation and strives to reach his goal to be a civil engineer in the future.
---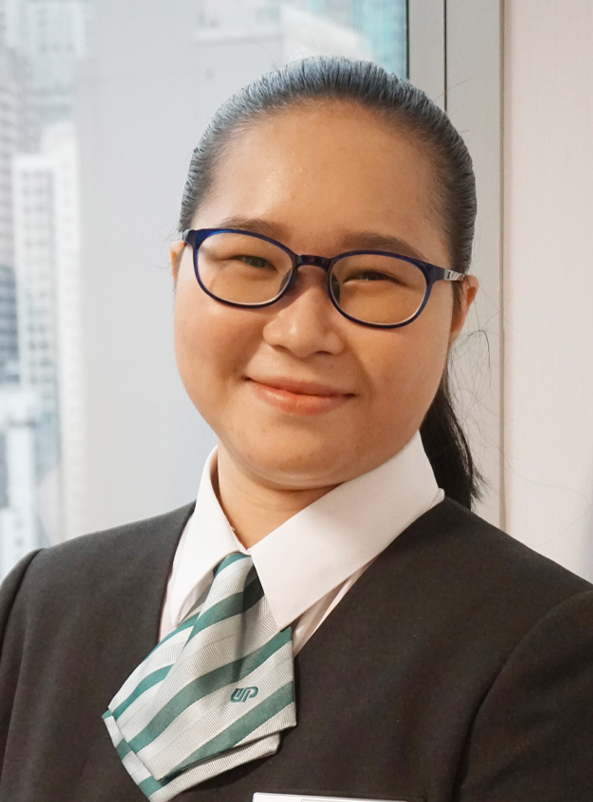 CHENG Mei Kuen, Amy
On-the-job Training Post: Building Supervisor
Service Provider of the YETP: Hong Kong College of Technology
Working Partners of the YETP: Employees Retraining Board and HKCT Group Limited
---
As Amy did not do well in her studies and her parents were aging, she took the plunge to give up pursuing further education in the hope of entering the job market as soon as possible. Through the introduction of her elder brother, a former trainee of the Youth Employment and Training Programme (YETP), Amy participated in the "Squad '3S'" co-organised by the YETP and the Employees Retraining Board. Finally, she was assigned to the West Kowloon Government Offices as a Special Duty Officer (Security).
Since Amy was responsible for a newly constructed building, she had to face the move-in of numerous occupants, handle their enquiries and comments, as well as provide suitable assistance within a short time at the beginning of her employment. The outbreak of the COVID-19 also created additional workload for Amy. Despite various challenges, Amy was optimistic and maintained a never-give-up attitude with passion for her work. Coupled with the assistance and encouragement of her mentor, Amy was promoted to Building Supervisor in less than two years. Her performance was recognised by her supervisors, colleagues, subordinates and occupants.
Amy plans to pursue further studies by taking a Japanese course to equip herself in facing various challenges ahead.
---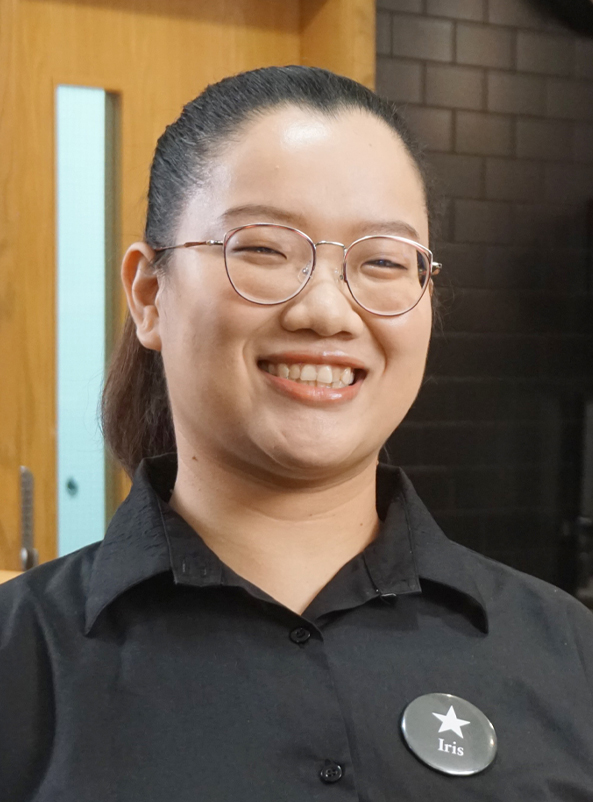 HO Hugh Tung, Iris
On-the-job Training Post: Barista
Service Provider of the YETP: The Hong Kong Federation of Trade Unions Occupational Retraining Centre
---
Iris moved from Jamaica to settle in Hong Kong for family reasons. As an ethnic Chinese, she was capable of communicating in simple Cantonese but she still found it hard to integrate into the living environment of Hong Kong due to differences in cultural background and living habits and thus, leaving her with little self-confidence. Not too interested in coffee brewing, Iris attempted to seek a job in the field only because she hoped to find a stable job or develop a manual skill that is of use in the city.
Through participating in the Youth Employment and Training Programme (YETP), Iris got the opportunity to receive training in various aspects, such as interpersonal skills, discipline and motivation, and customer service, which enabled her to quickly acclimatise herself into the community and the working environment. Also, the "Barista Trainee / Part-time Barista Trainee Training" under the YETP kindled Iris' interest in coffee brewing. Finally, she passed the examination by her own efforts and was promoted to barista in just nine months after taking up employment.
Iris revealed that the YETP gave her the chance to explore new things and receive training opportunities, and she could eventually find her career path. Her employer is well satisfied with her performance. She is currently receiving Leader training in the hope of promotion after passing the examination, and reaching a new career milestone.