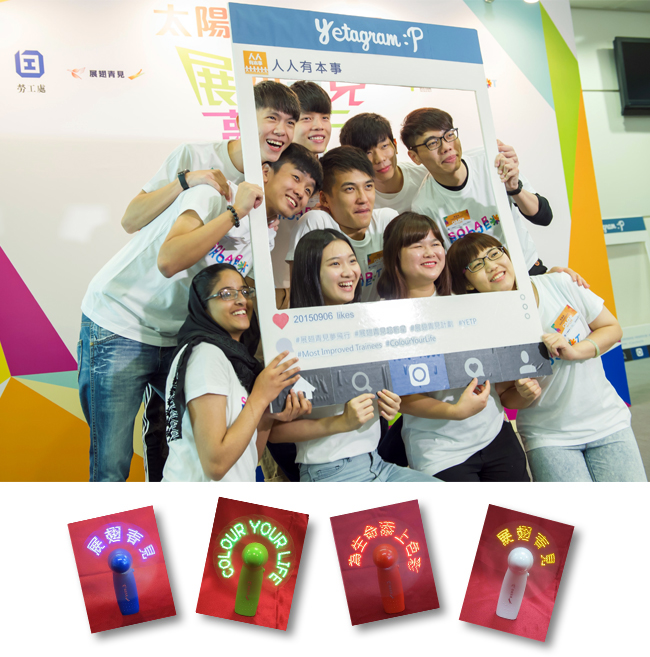 "
Red
is the fire in my heart, every time you are here around.
Green
is the hope you never give up, the confidence you need when you are lost.
Yellow
is the colour of the sun, of canaries, sunflowers and bees.
Blue
is the calm after a fight, when you know everything will be alright.
Everything has its own colour. Do not let your life be black and white.
Colour Your Life!"

Co-organised by the Labour Department and Radio 2 of Radio Television Hong Kong (RTHK), the Award Ceremony of Most Improved Trainees (MIT) of Youth Employment and Training Programme (YETP) named "Solar Project 2015 – Dream Journey with YETP" has been successfully held surrounded by passionate and touching moments.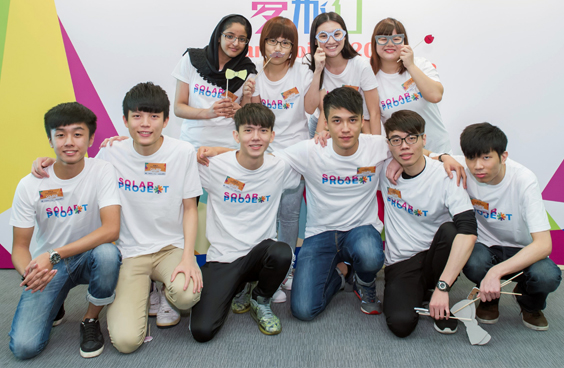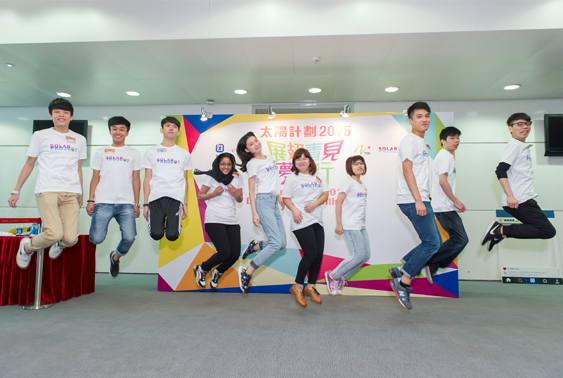 The theme of the event this year is "Colour Your Life!" Our 10 awardees are young people who dare to experience, eager to learn and make their best to pursue their dreams.



With the name of the "Father of YETP", Mr. Matthew Cheung, Secretary for Labour and Welfare, listened to the stories of 10 awardees. He congratulated them and recognized their efforts. "Fight for your dreams!", "Keep it up!". Mr. Cheung encouraged each awardees and reminded them to introduce our programme to more young people.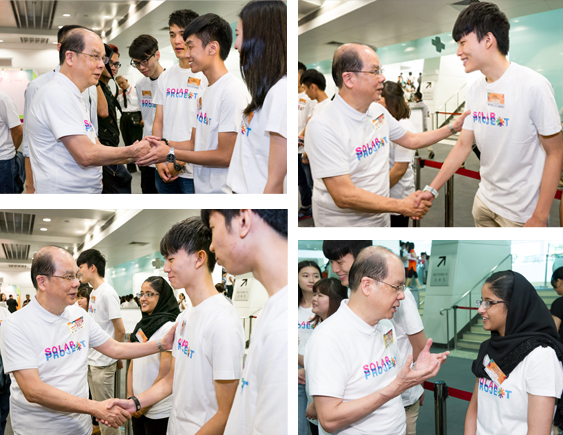 Three of the MITs were from the construction and maintenance industry and the aviation industry. It coincided that Mr. Matthew Cheung had set his sights on promising growth of the ABC industries – Airport-related industry, Building and construction industry and Caring services for elderly.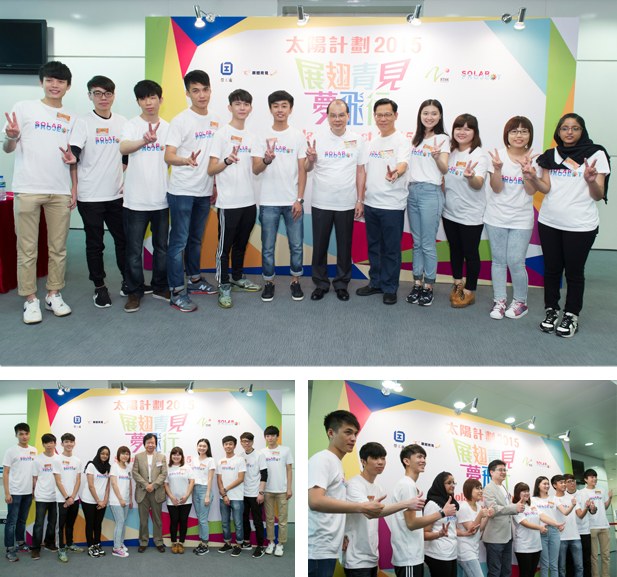 Mr. Donald Tong (fifth from the right, upper photo), Commissioner for Labour, Mr. Byron Ng (sixth from the right, bottom left photo), Deputy Commissioner for Labour (Labour Administration) and Mr. Charles Hui (sixth from the right, bottom right photo), Assistant Commissioner for Labour (Employment Services), affirmed the outstanding performance of 10 awardees. They hoped our awardees to continue giving out positive energy and influence more young people to embrace challenges and breakthroughs.
| | |
| --- | --- |
| | Mr. Matthew Cheung remarked that our programme name "青""見", when combined, could be seen as a Chinese word "靚" which means gorgeous. It signified that YETP is a stunning and comprehensive project which assist our trainees to enrich their job skills and experience so as to enhance employability before entering the labour market. |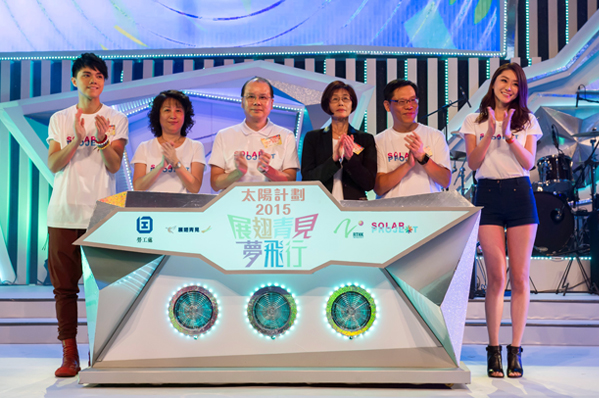 | | |
| --- | --- |
| | Mr. Matthew Cheung (third from the left), Miss Annie Tam (third from the right), Permanent Secretary for Labour and Welfare, Mr. Donald Tong (second from the right), Ms. Lisa Liu (second from the left), Assistant Director (Radio & Corporate Programming) and popular singers, Mr. Hins Cheung (first from the left) and Harin from Korea (first from the right), officiated at the ceremony. Audience put up the specially designed electric fans flashing the slogan "Colour Your Life". The kickoff symbolised empowering the youth to strive for dreams. |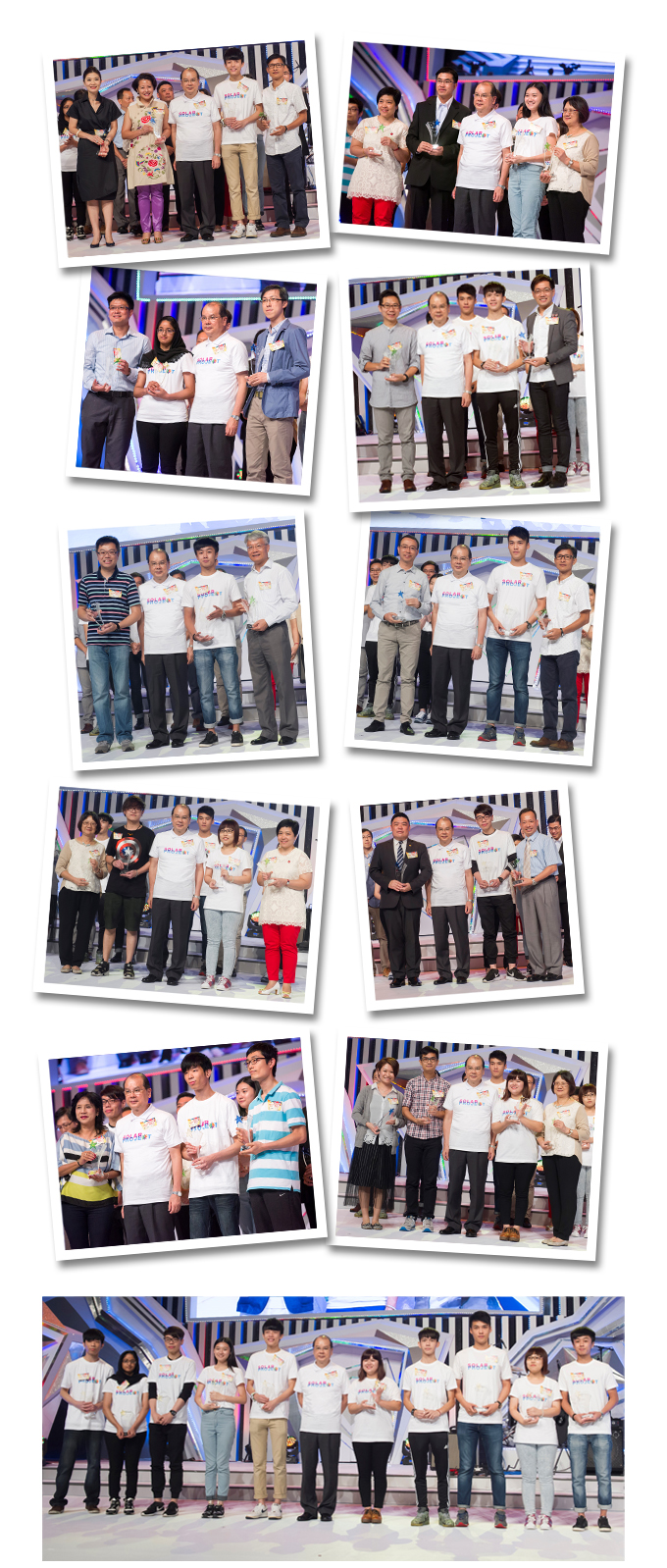 Mr. Matthew Cheung presented trophies to the awardees, recognizing their improvements in personal development, leadership or job performance, and commended the caring efforts of employers and service providers.
| | |
| --- | --- |
| | To express heartfelt gratitude, Mr. Matthew Cheung presented trophy to the adjudicators, Dr. Carol Ma (first from the left) and Ms. Karen Yiu (first from the right). With their professional judgement and continuous support to the event, the 10 awardees were successfully selected. |
Singers/Performers (listed in no particular order)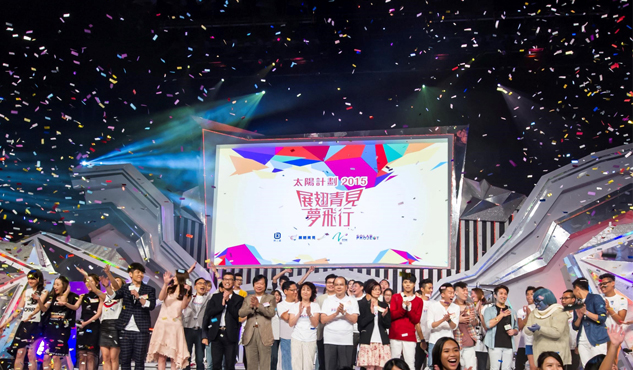 Though the ceremony has come to an end, memories of this enjoyable afternoon will not fade.

"Colour your life with love, dreams and smiles,
Colour your life with little things that make your world shine bright,
Colour your life the way you want to feel inside…"

YETP,Colour Your Life!


Experience never gets old.
Listen to what 10 MITs want to share with us. The next MIT could be YOU!